Percussion Ensemble
The NYPD Band drumline consists of many different percussion instruments. It includes field snare drum, bass drum, cymbals, tenor drums (quints) and also includes many alternative percussion instruments such as timbales, shakers, agogo bells and many more depending on the need of a particular musical score. The musicians which make up the drumline come from very different, vast and impressive backgrounds. We have members who have attended musical colleges, played professionally, played with military and DCI/DCA Drum Corps. Many members are accomplished at multiple percussive instruments.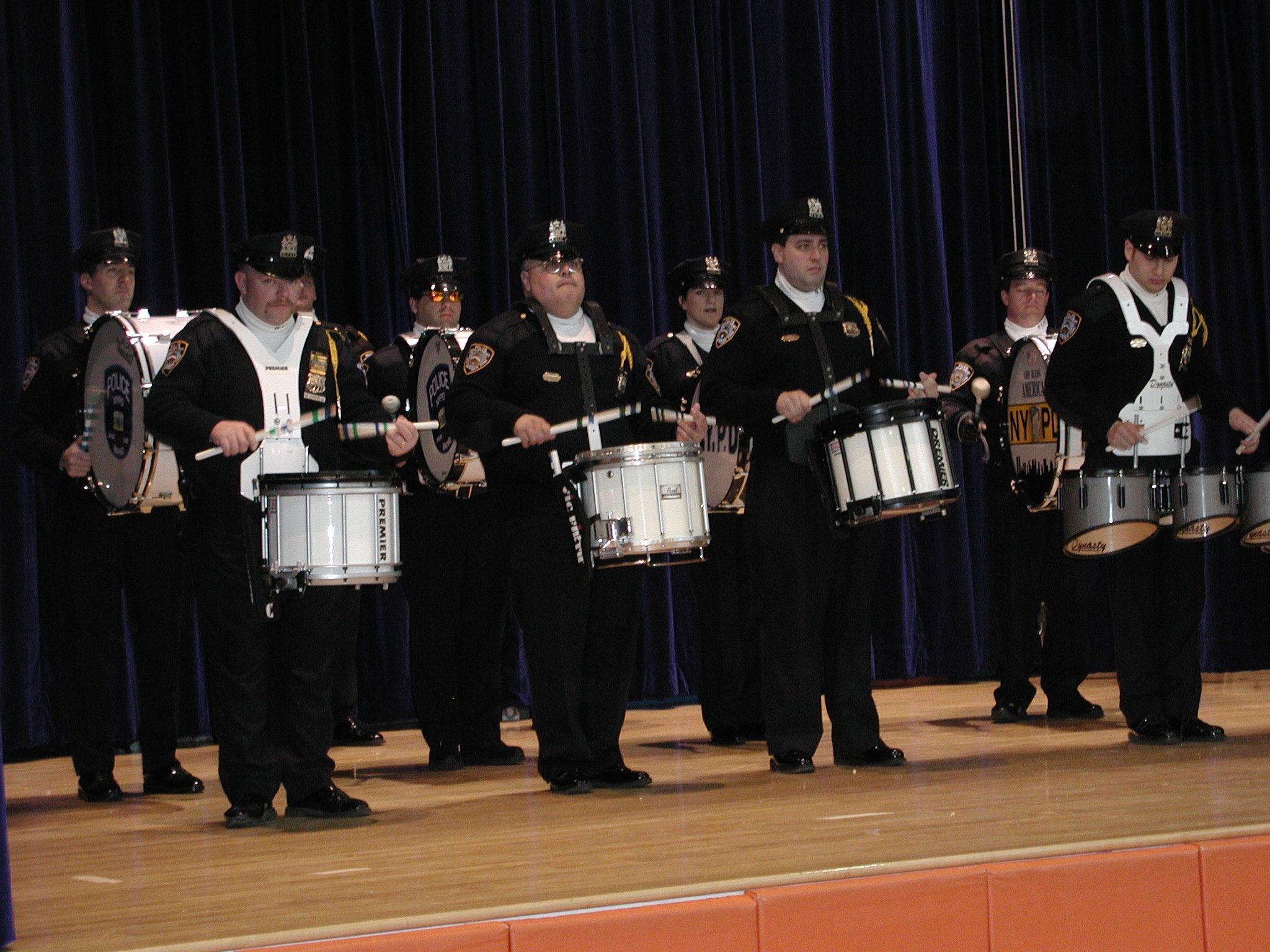 The "present" drumline began to take it's current form in 2000. We began an intensive rehearsal program. Write all new music for ourselves, and consulted with some of the biggest names in modern drum corps today. With our new sound, the members began replacing their equipment with modern, high quality instruments, some at great cost to themselves personally. With a great new look, sound and discipline, the drumline began to do work on their own, such as openers for Knicks games at MSG, Parades and Concerts.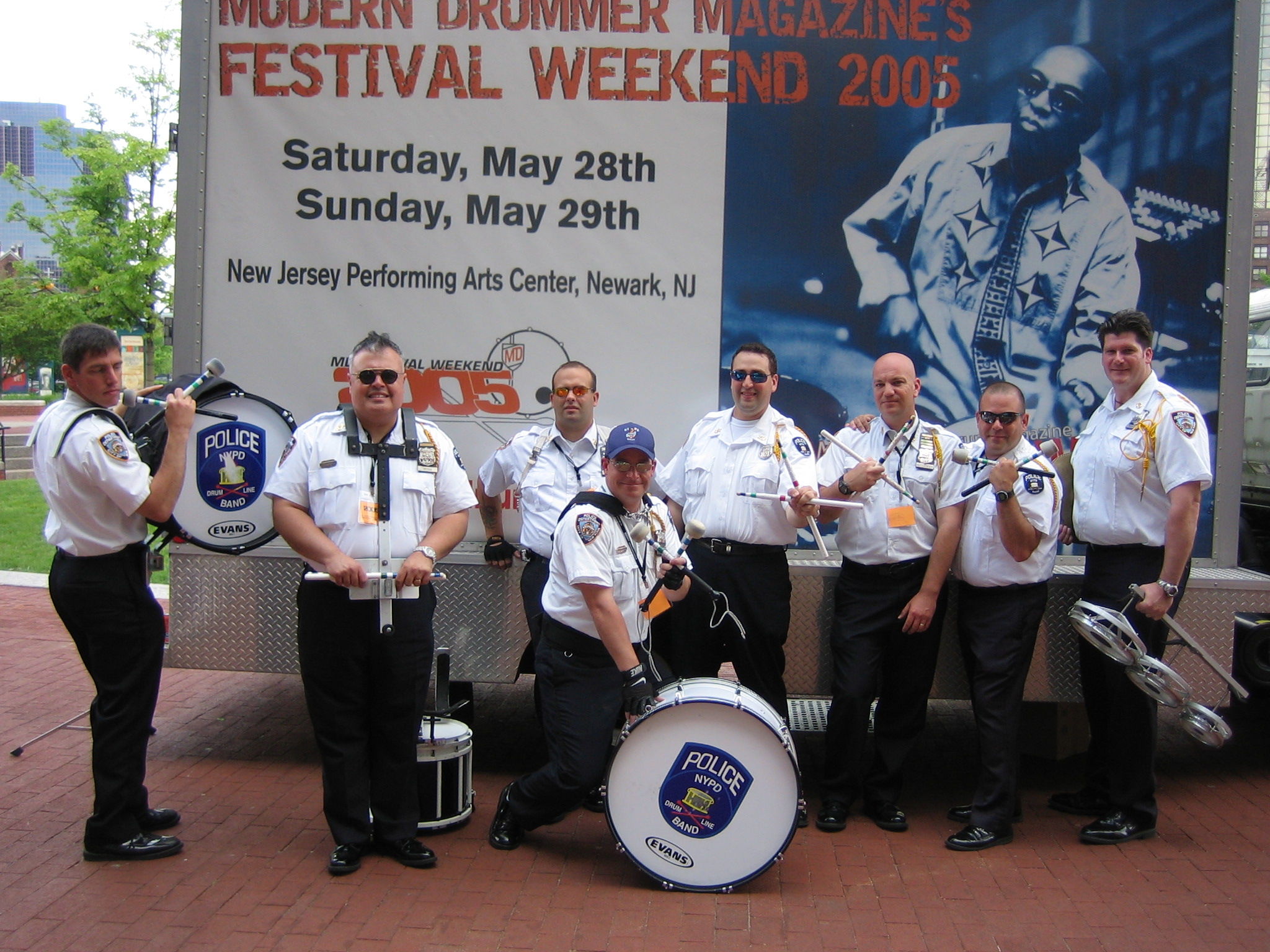 In 2003 the drumline played at the VH-1 Rock and Roll Fantasy Camp in NYC. The performance was met with great interest from the modern music industry, and well known musicians such as Liberty Devitto, long time drummer for Billy Joel, which whom we still have a wonderful freindly and professional relationship with, having appeared with him and others in concert. In 2005, the drumline performed at the 2005 Modern Drummer Magazine Music Festival. Once again, our talents were recognized by the professional industry, and as a result, we now have artist relationships with Remo heads, Promark sticks, Sabian cymbals and Drum Workshop, and our solo appearances and endeavors are being followed by Modern Drummer Magazine, which we have appeared in several times. We have been invited back to the 2006 Modern Drummer Music Festival.
To Hear the Percussion Ensemble at the Quebec City Military Tattoo 2005
CLICK HERE
Go to || Band History || Repertoire || Photos || Links || World Police Band Concert Series || Home ||
|| Steel Drum Ensemble || Jazz Ensemble || Percussion Ensemble ||
|| About the Members || Contact Us || NYPD Website ||